March 2013 – I'm Huge In Asia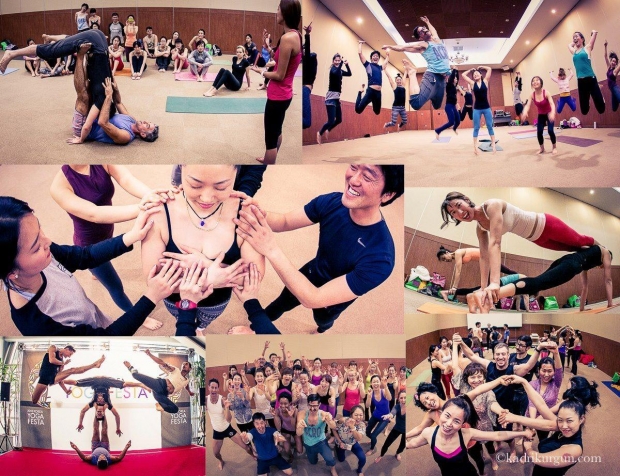 The rubber has met the road, and the traction has never been better. The past few weeks have been immensely busy. This is a great thing, because busy is much better than bored. There is so much to be grateful for, and I'm just pleased as punch to be able to share my excitement with y'all.
I am almost halfway through a yoga teaching tour across Asia. After 6 very successful workshops packed into 5 very colorful days in Tokyo, my co-teacher (+great friend + amazing photographer) Kadri Kurgun and I made the jump to South Korea. We are two of the headlining teachers at the Korea Yoga Festa, alongside other amazing names likes Duncan Wong and Cameron Shayne.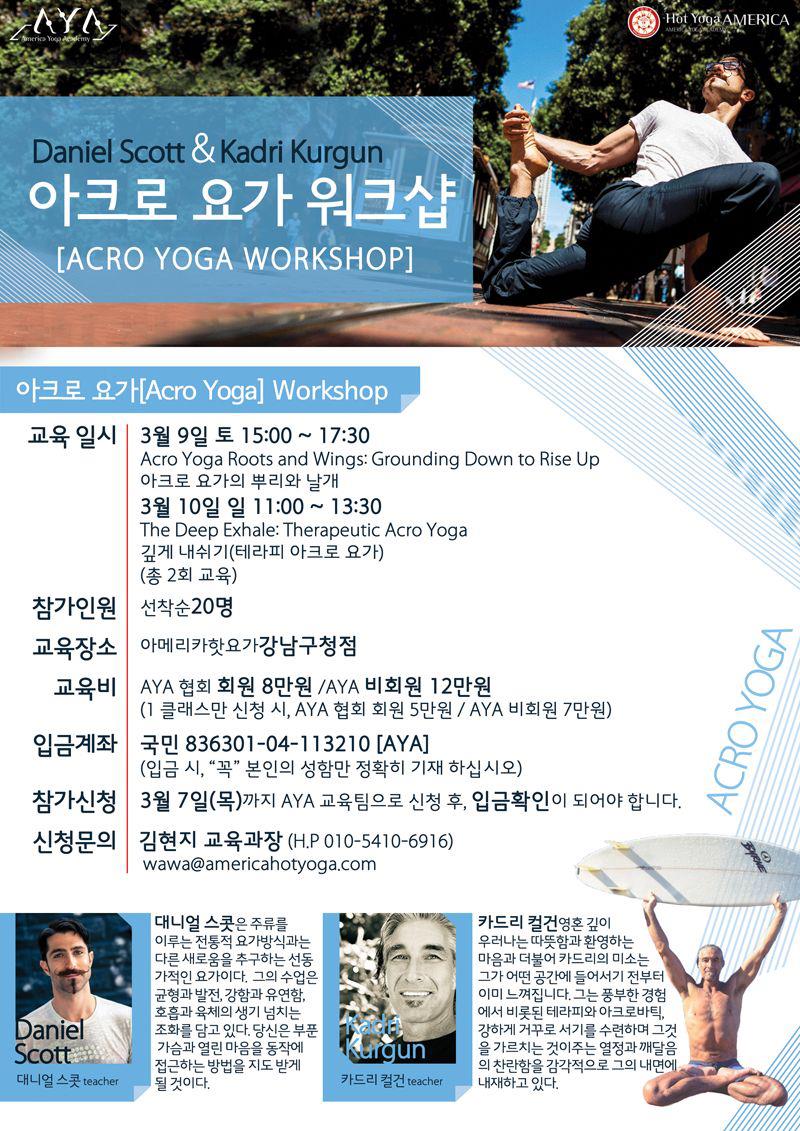 Next weekend, this happens. I think the poster speaks for itself. 😉
There have been a lot of DSY workshops lately. Before leaving for Asia, I managed to pack in four amazing sessions across two weekends. In honor of St. Valentine's Day, the focus was creating Divine Partnership. I was honored to share in the experience with the beautifully powerful Serra Lynn Smick, who seamlessly blends yoga and shamanism. Big thanks to the Yoga Center of Carmel, the Diamond Hills Sports Club in Oakley, The Yoga Company of San Ramon, and my very own home studio in Berkeley: Groove Yoga! Be sure to sign up the my newsletter for news on workshops near you.
Welcome to 2010. I've finally joined Spotify. Send my your favorite yoga jams! I need your suggestions for my classes and workshops.
I'm still processing an amazing week in LA with Sarah Yovovich and Sarah Vosen. They are the founders of SARAHPEUTICS, and teach an amazing course that combines thai massage with traditional chinese medicine. The Sarahs are two old friends of mine and some of my most favorite people in the world. I highly recommend dropping in with them to deepen your understanding of the body and holisitc wellness. Plus, they tell waaaaay better jokes then me. Drop my name for the DSY discount if you sign up for one of their courses.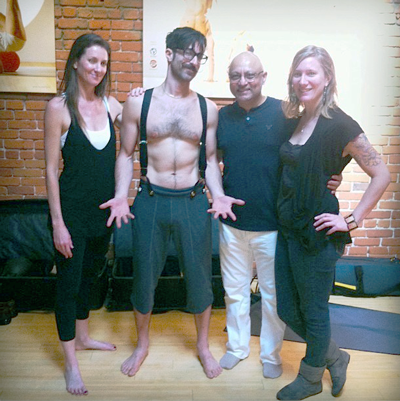 A big THANK YOU goes out to my friends at yogitoes! They graciously invited me to be one of the four teachers featured in their newest ad campaign, an offer I was honored to accept! I got to fly down to LA for 4 hours and shoot at their Santa Monica office with the talented photographer Jasper Johal. I'll be sure to keep you posted when the ads go live!
I'm really excited to annouce I've got a newsletter now. Please take a moment to sign up if you haven't already. I promise to only send you one awesome newsletter a month, and the occasional fantastic update for special events. There will be no spam. Sign up below!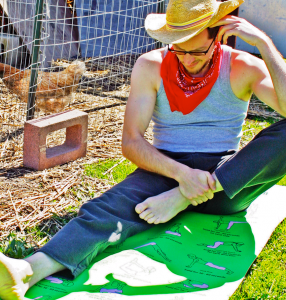 Last, but certainly not least, I'd like to thank my new content manager, Nathan Lively, for helping to organize the DSY experience. He's an extremely talented sound designer as well, and I highly recommend him for any job that requires a skillful touch from a powerful hand– content marketing, audio production, or otherwise. Yes, that's a big statement and Nathan is worth every penny.
Video of the week: AcroGasm. This is a big nod to my friends Lux, Jason, and Chelsey. They're doing amazing things for AcroYoga and partner movement and have been great inspirations to my own practice.
Enjoy, in joy!