AcroYoga Fundamentals: Online Classes with CodyApp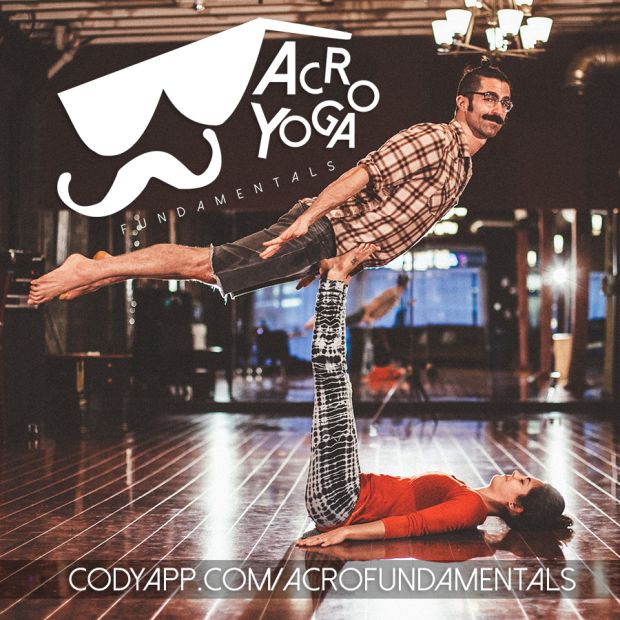 Want to learn AcroYoga from the comfort of your own home? Perhaps you're interested in studying with me, but I'm also so dang far away! Two birds, one stone. Now you can begin your AcroYoga journey with me online at CodyApp!
This training plan is the definitive beginner's guide to teach yourself how to go from zero to Acro in 10 steps. Learn the basics of Bird, High Flying Whale, and Back Bird before progressing onward to Throne, Folded Leaf, and dynamic therapeutics.
AcroYoga is the Yoga of Trust – a physical practice combining yoga and acrobatics to create beautiful balance between partners. You'll gain valuable insight on proper alignment, bone stacking, mounts, and transitions… everything necessary to create physical structures that both look and feel amazing! It's time to learn how to move and how to be moved in new and exciting ways.
Sign up today! Contact me for a special discount if you need a little help 😉
https://www.codyapp.com/plans/acroyoga-fundamentals